It is no secret that technology has influenced our everyday lives, from how we record and share content on the internet to how we communicate with friends and family on the other side of the world.
It was only a matter of time, with the growth in popularity of social media and mobile phones, before technology affected how millennials perceive music festivals – for better or worse.
In this piece, we examine how technology has affected our festival behavior and experience.
Technology Simplifies Festival Life
There is an app for almost anything. From tuning your instrument with your phone to controlling your TV with your phone, many weird and fantastic applications on the market attempt to make your life a little bit simpler. So many valuable applications may help you get the most out of your time there when it comes to festivals.
The Tent Finder app, for example, has proved a favorite with festival-goers who find it difficult to move their tent after a long day of partying. This useful app uses technology that allows you to mark locations using GPS to record the location of your tent on your phone's map so that you can find it fast come midnight.
Technology Keeps You Safe
It is pretty simple to keep in touch with friends and family via Whatsapp, Snapchat, Instagram, and Facebook Messenger to let them know where you are and whether you're safe. While music festivals and concerts are unquestionably fun, they may also be terrifying if you become disoriented or separated from your friends in a large crowd. If this happens, you'll be able to message your pals right away to let them know where you are. As a result, technology acts as an excellent safety net in this situation.
Plus, while explosions like the one at Ariana Grande's Manchester concert are uncommon, knowing that you can contact your loved ones on social media.
There's No Need To Bring Your Purse
Due to the introduction of contactless payment systems and Apple Pay, festival-goers no longer need to take cash with them. All you'll need is a credit card or a smartphone. These contactless payment options also reduce the likelihood of forgetting cash and eliminate the need to queue in exorbitantly long lines at cash machines, which is a plus.
It Is Easier To Plan Travel
Uber and other transportation technology apps have changed the way we get to and from events. For example, you can now hail an Uber carpool and pick up your friends en route for a more convenient journey instead of taking a long bus ride from the other side of the nation to get to the event.
Drug Testing is now also offered at music festivals. The most compelling argument for drug testing at music festivals is that it may save lives. Second, it may provide a way to elicit behavioral and attitude changes that are resistant to other, harsher methods. In addition, testing or the availability of test kits appears to encourage caution, which is typically a negative attitude.
Technology's Drawbacks at Music Festivals
We're worried about our phones running out of juice.
If the smartphone culture has taught us anything, it is that if our phone runs out of battery, it is the end of our lives, which is especially true when you're at a music festival. While innovations like pop-up charging stations have been launched at festivals, they typically come with downsides like long wait times and hefty pricing.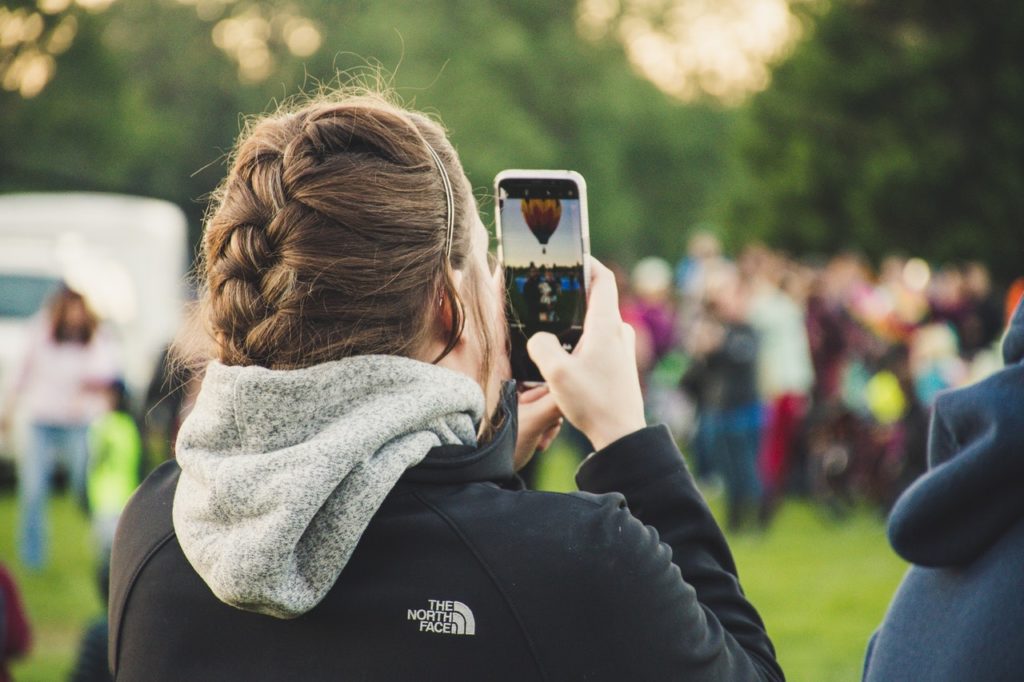 We Are Not Mindful of People Around Us
Thanks to technological improvements, our obsession with uploading content to social media to create the image of a perfect existence has a significant impact on how we attend music festivals. Rather than living in the moment and absorbing the mood at the festival like we used to, we're becoming more inclined to shoot the perfect Instagram image or Snapchat video to prove to our friends that we're having a bloody good time. As a result, we no longer see festivals through our own eyes but through the lenses of our cameras. And musicians are aware of this: acts like Mumford & Sons have previously advocated for cell phone bans during concerts.
We Obsess About Hotspots
Apart from horrible weather and terrible sleeping conditions, the lack of internet connectivity at festivals has been the number one complaint of most of my friends, as we can personally attest. Is this all there is to it, guys? Is this the end of the world as we know it? Isn't it possible for us to go a day without using the internet?
Due to our unhealthy addiction to posting to social media, we're always on the search for free WiFi and 4G hotspots at festivals. It has been observed that 25% of all posts about concerts come from concerts.